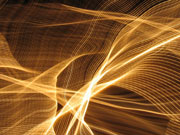 CSS at play
Below are links to the same web page, before and after an ArtyIT makeover.
Hover your pointer over the images in the second page!
Custom Websites
Recent designs:
Your site will be...
Fast
Each page loads in under two seconds using a dial-up connection, and virtually instantaneously with broadband. This is because all of the designs are coded by hand, rather than with automatic software which can produce lots of unnecessary code.
---
Fluid
All of the designs are written using Cascading Style Sheets (CSS), the new kid on the web block. The result is a 'fluid' design, which displays as intended on all screens and at all resolutions.
---
Accessible
These pages can serve any audience, including those who are disabled. The layouts display well on small, portable devices, such as hand-held PDA's (Personal Digital Assistants), too.
---
Templates
These are some of the many designs that you can choose from.
More than meets the eye
Don't just look - play! Scroll the longer pages up and down and hover over the links to see the effects. The links are for demonstration purposes only and won't take you anywhere, and much of the text is meaningless, for the same reason.
Remember that these pages are infinitely adaptable - images, colours and styles can be changed to suit your requirements.
Custom sites
ArtyIT also undertakes custom website design, and will be happy to discuss your requirements.