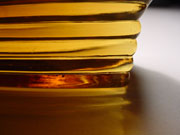 Sample Sites
Want to know more about the the sort of site you'll be getting? Take a look at some examples of our page designs

Why the 'valid xhtml & css' links on every page?
We're glad you asked that. These links are on every page because we like to show off. ArtyIT works hard to ensure that our site and our designs are W3C compliant, and we'd like you to know more about the W3C's objectives
Frequently Asked Questions
Where does the training take place?
In Sevenoaks, Kent, just 35 minutes by train from central London, or two miles from Junction 5 of the M25.
How much does it cost?
One-to-one tuition for a full day's training, including installing and customising your website, is £325.00. Up to two additional trainees are welcome to attend at just £200.00 each. A light lunch is included.
Can you come to me?
Certainly. Your trainer will be happy to travel to your home or to your workplace, provided that it is within reach of the M25. Travel expenses are calculated at a reasonable cost of 30p per mile.
Can I use my own photos?
Yes, of course, and if you have a logo, this can also be incorporated into your site. Your trainer will resize and optimise your images, if necessary, to ensure that they display to their best advantage.
What are the benefits of taking your course?
Foremost, the knowledge that your site has been created using industry-approved guidelines.
Some 'professional' web designers use prepackaged code to create websites, and that can cause trouble. The page may look good to you, may not work on all browsers. Someone who uses a Mac, for example, might not see the whole page. And someone who uses an older version of Internet Explorer will see gibberish rather than your page.
ArtyIT designs use nothing but pure, clean and beautiful CSS. This ensures that all of your customers will be able to see and use your website, even as Internet technology changes.
And not only will you have a well-designed site, but you won't incur ongoing 'maintenance' fees; you will be able to add information and make any changes you want, whenever you want.
How many pages can I have?
As many as you like! Once you have learned how to add pages and links, there is no limit to the number of pages that you can create. It is worth bearing in mind that a Website Designer will charge you £100 at the very minimum for each page, often much more.
Your designs are beautiful, but I have something else in mind
We have shown you only a small selection of our designs, to give you an idea of their quality.You will almost certainly be shown a design that can be adapted to suit your needs, but in the event that you want a specific format, we will be happy to build a custom website for you. The charge for this would depend on your requirements.
I've already made a site, I just want to know what to do next.
We can cover all your needs in a half-day course, from domain name registration to uploading and maintaining your site and search engine optimisation. The cost of this course is £150.
What do I need to know to take your course?
You need to have basic computing skills and know how to save files. That's all! No knowledge of web language is required.
Do you offer support after the course?
Absolutely. We offer two weeks telephone support following the course - if there is anything you need help with that has been covered during the training, we will gladly talk you through the process. See our terms & conditions for further information.
It sounds wonderful - how do I book?
Call us direct on 01732 455663, or use our contact form and we'll get back to you.