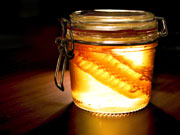 Images
When we talk about images we mean photographs, logos, or any type of artwork.
You can use any or all of these in your site content. Our trainer will be happy to resize and optimise your images if necessary to suit your site layout.
Extensive Back up
Detailed course notes are provided for you, and we offer two weeks' free telephone assistance if you need further guidance on any aspect of the course content. Our commitment is to create a positive experience with consistent support.
Our Courses
Web Building for the Terrified (one-day course)
Prerequisites:
Basic knowledge of computers is necessary, and you must know how to save files.
You will need to prepare whatever text and images you want put into your site. These can be on any type of removable media - a CD, a flash drive (also known as a memory stick) or a floppy disk.
You must have a domain name (web address) and a web host (a company that provides storage for your web site) before you start the course. If you already have this, great; if not we can register your domain name and host your site for you.
Course Schedule:
Select a site design
Add text and images to your page, using a simple programme that you will take away with you
Customise the appearance of your page
Add links to other pages, and to other websites
Make your page Google-friendly
Save your pages
Create new pages
Upload the pages and images to your web space
Make changes to your pages and replace the files on your site with fresh files
Choose and create e-mail addresses so that your visitors can contact you
---
Website Maintenance (half-day course)
This course is aimed at people who have already created their own web page/s, or who already have a website which they wish to maintain themselves.
We will work with html files that you have transferred to portable media, and you will learn how to optimise these pages for search engines, upload them to your web space, make changes to your pages, and create e-mail addresses. Let us know your requirements, and we will be happy to tailor the course to your needs.
If you do not own a domain name or if you do not have a web host, we will provide you with instructions for these prerequisites.
---
Photoshop Fundamentals (one-day course)
Prerequistes:
Photoshop 7, CS or CS2.
Photoshop is arguably the best programme in the world for creating, enhancing and editing images. Learn how to use its arsenal of powerful tools in this fun-packed workshop.
Course Schedule:
Understanding Layers
Brushes and Shapes
Cloning: Restore a Victorian photo
Re-size and crop photos
Image adjustments: changing colour, contrast and brightness and sharpening photos
Removing unwanted content
Removing red-eye
Creating, warping and manipulating text
Vignettes
Moving content from one image to another

---
Photoshop Effects (Half day course)
Use Photoshop's ground-breaking tools to give images the 'wow!" factor and learn how to create spectacular special effects.
Prerequisites:
Photoshop 7, CS or CS2
An understanding of layers and Photoshop's tools
Course Schedule
Merging Images
Layer Masking
'Liquifying' images
Water-colouring
'Painting' colour into black & white photos
Images within Text
Embossing / engraving text into an image
Amazing gradients